---
By
deans ~ October 21st, 2009.
Filed under:
Announcements
.
TiltBallLite, the free trial version of TiltBall, is a quick twitch arcade-style game that's easy to grasp, yet physically challenging.
As a result of our continuing efforts to enhance the experience, v1.0.1 now has its own Scoreloop leaderboard. This app highlights the unique user interaction model of the

iPhone™ / iPod touch™ platform — the accelerometer is your only control. Tilting the device moves your ball so that you can

guard your net, while trying to knock the other ball past the smart defender and into the opponent's net. The more you tilt, the faster your ball will move. You have to be quick to score the highest possible number of points in thirty seconds, but now you'll only be playing against others with the same time limitation. TiltBallLite is more physically challenging than some of our other apps, but that's part of the fun!
TiltBallLite fully supports the Scoreloop game network. This means that you can play

as part of a global community! The competition and sense of community fostered by Scoreloop truly enhances the TiltBallLite experience. Being able to compare scores, challenge other players and participate in the Scoreloop community make playing TiltBallLite even more compelling. It's hard to overstate the additional challenge and excitement that Scoreloop brings to our game. When I'm trying to win a challenge, or get to the top of the high scores list, it really takes me to a whole new level!
Let's see how many goals you can score with TiltBallLite v1.0.1! As of this morning, "lawa" had scored 9 goals — very impressive!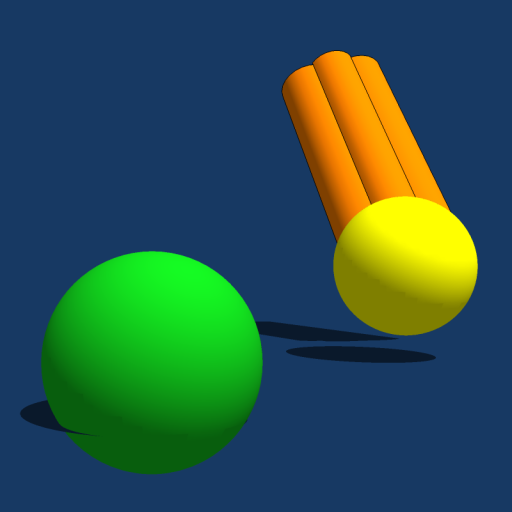 ---
Technorati Tags: iPhone, iPod Touch, Apple, mobile, TiltBall, TiltBallLite, iPuck, iPunt, RingDance, Scoreloop