---
By
deans ~ October 17th, 2009.
Filed under:
Announcements
.
Since we made iPuck play in the time dimension, it seemed only fair to do the same for iPuckLite. We also added full Scoreloop integration to iPuckLite

— the app now has its own leaderboard. Further, we report your absolute score to Scoreloop (assuming that you win). The "net" score is a thing of the past. The game is still twitchy, simple and engaging. You're up against a tight clock, a very smart defender, and some real competitors on the Scoreloop network.
With v1.1, iPuckLite fully supports the Scoreloop game network. This means that you can play as part of a global

community! You can compare your scores with other gamers worldwide and even challenge them directly. You

can challenge just about anyone, including your contacts and buddies on Facebook. Tapping on a name in the high score list initiates a challenge against an existing player. You can also create and accept anonymous challenges. Scoreloop will ensure that you play against opponents with reasonably equivalent skill levels.
Scoreloop brings intense competition and a sense of community to iPuckLite. Being able to compare scores, challenge other players and

participate in the Scoreloop community make the game even more compelling. See if you don't get a little sweaty when you're trying to smash a challenger, or finally work your way up to the top of the high scores list.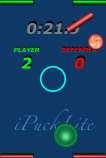 Changes in iPuckLite v1.1 include:
iPuckLite now plays for 30 seconds, instead of playing to 7. The side with the most points when the game timer expires is the winner. Hopefully, this will encourage more aggressive play. With iPuckLitev1.1, players are free to score as many points as they can before the clock runs out.
The player's actual score is reported to Scoreloop. Players are no longer penalized for goals scored by the defender.

Run it up!
With this update, iPuckLite is even more of a kick. We've opened the door to some really high scores. Let's see what you can do.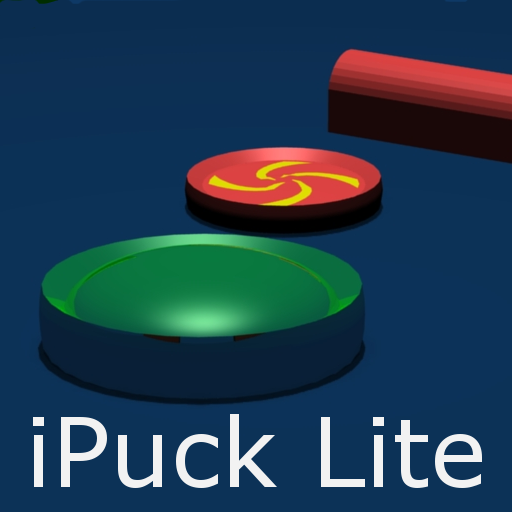 ---
Technorati Tags: iPhone, iPod Touch, Apple, mobile, TiltBall, TiltBallLite, iPuck, iPuckLite, iPunt, RingDance, RingDanceLite, Scoreloop