---
By
deans ~ October 15th, 2009.
Filed under:
Announcements
.
Some extremely patient iPuck players discovered that a very conservative approach allowed them to win the games 21-0. While this certainly worked, it seemed pretty boring to us. We also got

tired of explaining "net" scores (player score – defender score). With iPuck v1.3, we've added a time element to the game. Further, we report your absolute score to Scoreloop (assuming that you win). The game is still fast paced, simple to play, engaging and game network enabled. You're playing against a smart defender, the clock, and others on the Scoreloop network. All-in-all, a real challenge.
Of course, iPuck v1.3 fully supports the Scoreloop game network. This means that you can play as part of a global

community! You can compare your scores with other gamers worldwide and even challenge them directly. You

can challenge just about anyone, including your contacts and buddies on Facebook. Tapping on a name in the high score list initiates a challenge against an existing player. You can also create and accept anonymous challenges. Scoreloop will ensure that you play against opponents with reasonably equivalent skill levels.
Scoreloop brings intense competition and a sense of community to iPuck. Being able to compare scores, challenge other players and

participate in the Scoreloop community make the game even more compelling. When I know that I'm trying to win a challenge, or get to the top of the high scores list, it really raises the experience to a whole new level!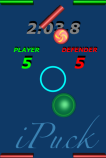 Changes in iPuck v1.3 include:
iPuck now plays for 2 minutes and 30 seconds, instead of playing to 21. The side with the most points when the game timer expires is the winner. We made this change at player request to encourage more aggressive play. With iPuckv1.3, players are free to score as many points as possible, within the allotted time.
The player's actual score is reported to Scoreloop. Players are no longer penalized for goals scored by the defender.

Just win, baby!
With this update, iPuck becomes even more challenging. We're looking forward to seeing a bunch of new high scores posted! For what it's worth, my highest score during testing was 37.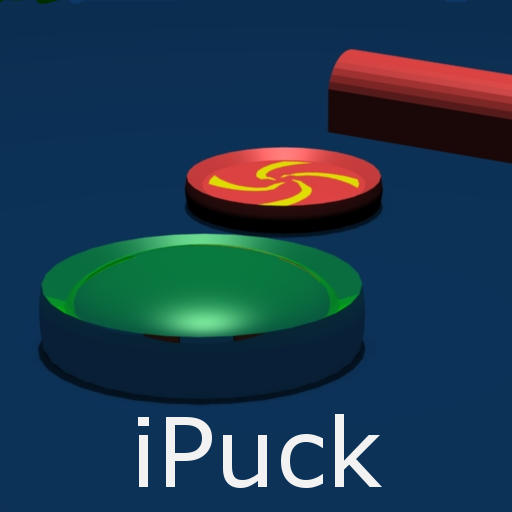 ---
Technorati Tags: iPhone, iPod Touch, Apple, mobile, TiltBall, TiltBallLite, iPuck, iPuckLite, iPunt, RingDance, RingDanceLite, Scoreloop