---
By
deans ~ August 6th, 2009.
Filed under:
Announcements
.
iPuck is a fast paced casual arcade game that's simple to play, extremely engaging and game network enabled. Your objective is to score points by getting the puck in the defender's net, while guarding your own goal. Beware, though, the defender

object is smart and it will try to stop you! Note: If you still see the iPuck v1.1 information when you go to the App Store, just click on the iPuck icon in the upper-left corner of the description. Apparently, the App Store refresh/update happens in multiple stages. iPuck v1.2 is approved, and the information is there, but it may require an additional click to get to it. Don't ask me why…
iPuck v1.2 fully supports the Scoreloop game network. This means that you can play as part of a global community! You

can compare your scores with other gamers worldwide and even challenge them directly. You can challenge just about anyone, including your contacts and buddies on Facebook. Tapping on a name in the high score list initiates a challenge against an existing player. You can also create and accept anonymous challenges. Scoreloop will ensure that you play against opponents with reasonably equivalent skill levels.
We're extremely excited about the added dimension that the competition and sense of community fostered by Scoreloop brings to the iPuck experience. Being able to compare scores, challenge other players and participate

in the Scoreloop community make playing iPuck even more compelling. It's hard to overstate the additional challenge and excitement that Scoreloop brings to our game. When I know that I'm trying to win a challenge, or get to the top of the high scores list, it really takes me to a whole new level!
See for yourself in this video clip:

Key changes in iPuck v1.2 include: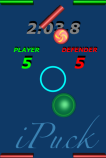 Scoreloop integration! iPuck v1.2 is Scoreloop enabled. This means that you can play as part of a community!
The winner is the first side to score 21 goals. Each game plays until one side has scored 21 goals. At that point, you'll see a results view that shows your net score, gives the option of uploading the score to Scoreloop and provides a button to start a new game.
The defender is faster, and smarter. The defender's algorithm has been adjusted to make respond more quickly to puck movements.
iPuck v1.2 is now available on the App Store (link will take you right to iTunes). With this update, iPuck becomes even more exciting, and challenging. We really think that you'll like it!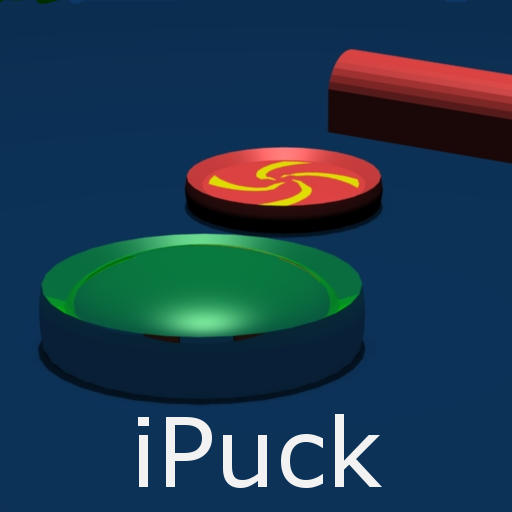 ————————
Technorati Tags: iPhone, iPod Touch, Apple, mobile, iPuck, iPunt, RingDance, Scoreloop