---
By
deans ~ July 4th, 2009.
Filed under:
Announcements
.
With v1.1, iPuck has taken a significant stride forward. The graphics are dramatically better and the gameplay is much more exciting. Key changes in iPuck v1.1 include: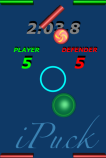 A new look for all of the objects and the field. The graphics are significantly improved and the overall appearance is more like that of a real arcade game. The score display is bigger, brighter and right on the field.
A new game engine allows for much faster play and action that is more realistic!
The defender is now smart. It will track to the puck's motion and try to keep the player from scoring. The defender also does a much better job of defending its goal.
The defender is no longer limited to a single horizontal track. It can now roam approximately the top third of the screen and it may rotate on impact.
The player object can roam the entire field.
iPuck v1.1 is now available on the App Store (link will take you right to iTunes). With this update, iPuck becomes even more exciting, and challenging. We really think that you'll like it if you give it a try.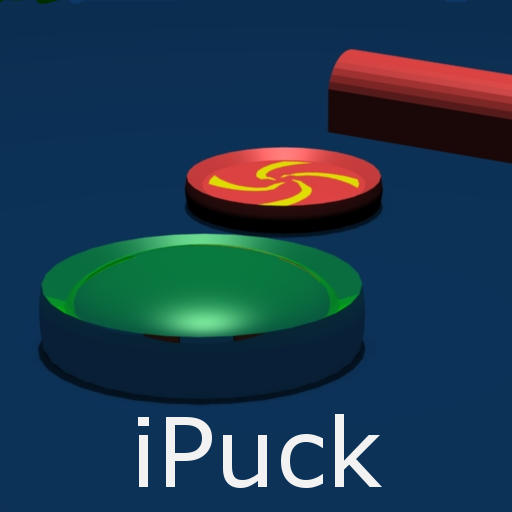 ——–
Technorati Tags: iPhone, iPod Touch, Apple, mobile, iPuck, iPunt, RingDance